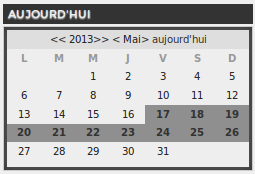 EventPost 2.4 ??
Belle mise à jour pour eventpost ! Rien de bien compliqué en fait, juste l'ajout d'un widget/shortcode pour afficher les événement sous forme de calendrier. [ events_cal] cat=" Chaine,  selectionne les événements d'une catégorie, defaut=vide, pour toutes date=" Chaine pour une date de mois. Absolue : 2013-9 ou relative :

passage en GPLv3 ??
Lors de 2 mises à jour (quasi) simultanées, nous avons fait le choix de migrer nos licences de creative commons a GPL (compatible WordPress) The license under which the WordPress software is released is the GPLv2 (or later) from the Free Software Foundation. C'est donc désormais le cas coté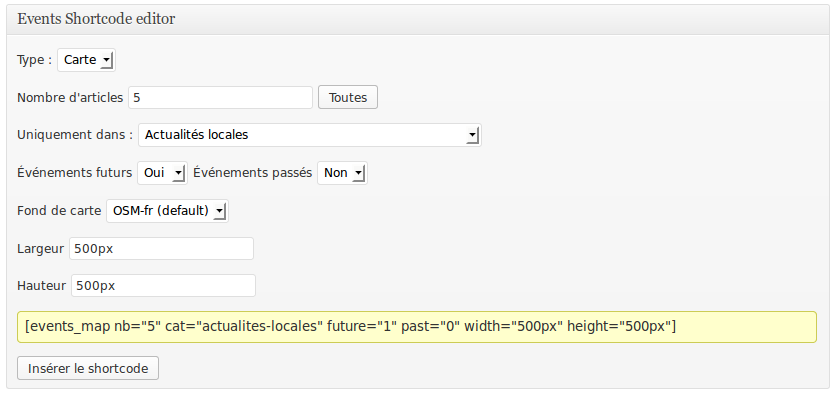 Event-Post (Articles événements) 2.3 ??
L'extension WordPress Event-Post vient de passer en version 2.3.0 Et donc, quoi de neuf ? Editeur de shortcode Les options étant de  plus en plus nombreuses pour les shortcodes d'intégration de carte et de liste, un éditeur a été ajouté. Il se trouve dans la page d'édition de pages/articles et